Website Building Resources
If you're ready for one of the best web hosting experiences, SiteGround is where you want to go! They have a number of different hosting options and fantastic customer support.
You also get easy WordPress installation, an SSL (security) certificate, and several other tools with your hosting – for FREE! Not to mention SiteGround's custom WordPress plugin that helps with caching and speed. If you're ready for fast, reliable hosting, SiteGround has your back!
P.S. If you need good budget hosting, scroll down a little bit and check out FastComet.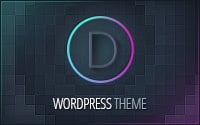 We use Divi for Unit 25 and
The Spare Room Project
, and we LOVE it! It makes it simple, easy, and QUICK to design and update your WordPress website, but you can still customize elements as needed. Divi is extremely versatile, and when you use Divi, you also get access to the rest of Elegant Theme's resources, including some fantastic plugins. Check it out today!
If you're looking for affordable, no-nonsense web hosting, FastComet is my first pick. Their standard pricing is $2.95/mo for 3-years or $3.95/mo for anything less than 3 years. Yes, that is NOT a promo price! (Though they do occasionally have sales as well.)
In addition to fantastic non-promo pricing (which is a big selling point in our books, since it means your price won't skyrocket after the promo period), FastComet also has good customer service and includes a domain name for free with your hosting. They also have a good price on domain name privacy protection, which is an essential these days.
If you're just starting out and SiteGround is a bit out of your price range, I highly recommend FastComet!
Disclaimer: Most links on this page are affiliate links. If you purchase a product or service through one of these links, you're supporting Unit 25 and helping us bring you more great content, so thank you!